What We Offer
Information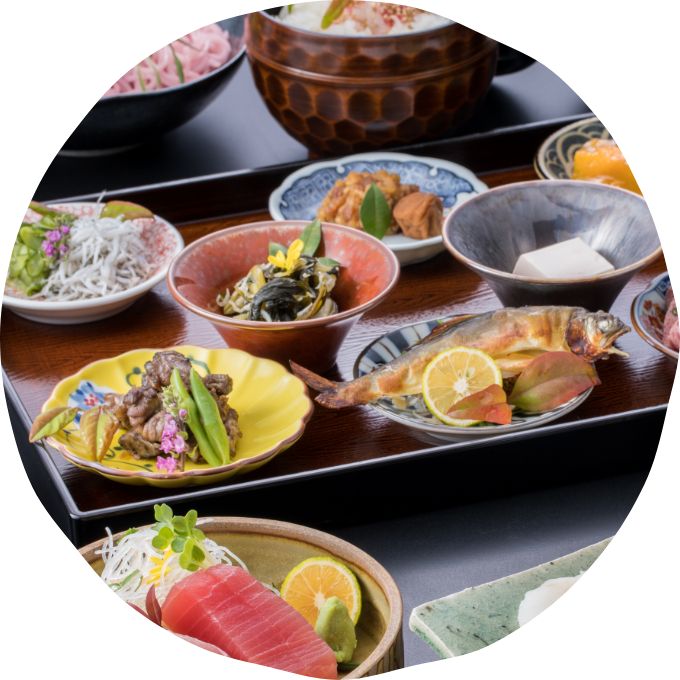 "Our Specialty Food"
OTERA MAE RESTAURANT ANCHIN
Taste the seasonal specialties near Dojo-ji Temple, the oldest temple in Wakayama Prefecture. In spring, cherry blossom sea bream and fresh bonito, and in summer, silvery glow of swordfish, conger and abalone are served. In autumn, you can enjoy Ise-lobster, Kumano beef and the homemade rice which we grew ourselves. In winter, we have legendary groupers and fresh tuna. Please enjoy the varieties of local foods of your choice throughout the year.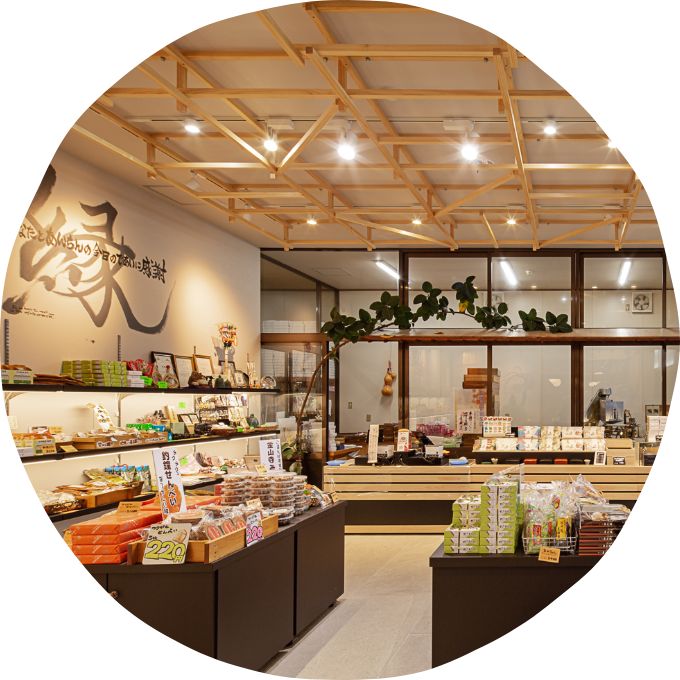 "Shopping"
WAKAYAMA'S FOOD
It's like the grounds of a temple. The stone pavement, the hanging bell, and the snake in the legend of Princess Anchin Kiyohime. Local products are sold and produced in this extraordinary space.
Sesame Tofu from Koyasan from the north part of Wakayama, Tsurigane Manju of Hidakagawa from the central part, and Yuzu of Kozagawa from the south part. Strawberries in the spring, peaches in the summer, mandarin oranges and persimmons in fall and winter. The products of each area in the prefecture are sold and distributed here.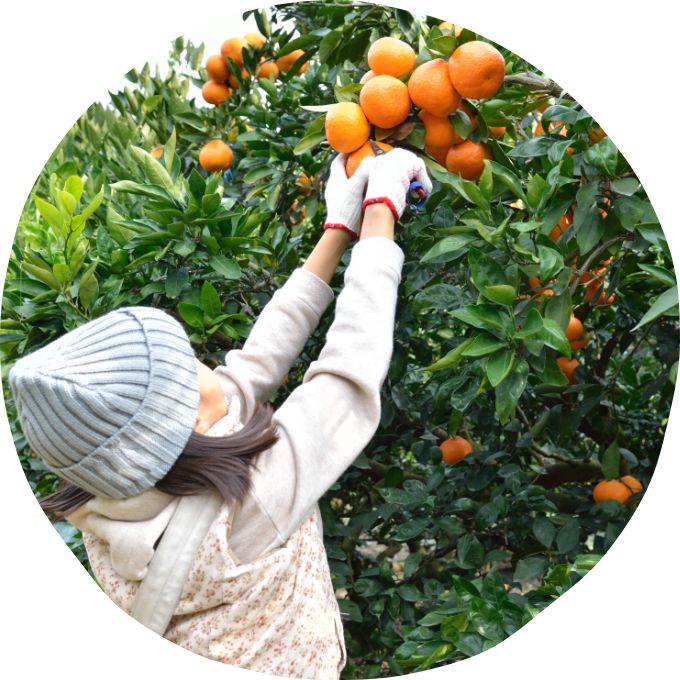 "Experience"
WAKAYAMA ACTIVITIES
Strawberries, Watson pomelos, peaches, grapes, mandarin oranges, persimmons, mini-tomatoes, daikon radishes, and greenhouse flowers. There is an abundance of fruit and vegetable crops in Wakayama Prefecture all year round along with many processed products from these crops. You can experience the harvesting and processing of seasonal foods. We hope you will enjoy our unique products and services.
Access
access
ANCHIN
1745-3 Kanemaki, Hidakawa-cho, Hidaka-gun, Wakayama 649-1331, Japan
0738-24-1500
●By train
5 minutes by taxi from Gobo Station, JR Kisei Main Line
●By car
15 minutes by car from Kawabe IC on Hanwa Expressway